For the service at St David's Uniting Church 23rd March 2014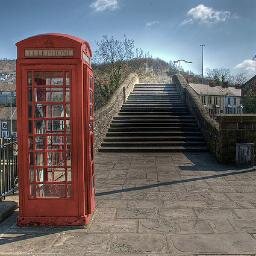 'It is not enough to photograph the obviously picturesque.'
Dorothea Lang (1895 – 1965).  Documentary photographer and photojournalist
When in seminary, I took rapid transit and ventured one Saturday from Berkeley to San Francisco to go to the Museum of Modern Art.  I was particularly interested in a photographic exhibit that included the works of Dorothea Lang, a brilliant photographer and photojournalist best known for her black and white photographs of depression-era migrants.  One of her quotes stays with me still: A camera is a tool for learning how to see without a camera.
Picturing Ponty is, I believe, an amazing initiative on many levels:
 It is a thoughtful and creative way to connect with the broader community.
It invites locals to consider what image captures something of the essence of Ponty.
It is intergenerational and is a great way to involve school children and youth.
It generates a buzz of conversation.
It helps those outside the church notice St. David's, hopefully in a positive way.
It helps break-down barriers and stereotypes people may have of "the church" by inviting them to participate in a playful but reflective activity about something that you all have in common: your neighbourhood, your town, your home.
But perhaps most of all, it helps people to 'see' their own community in a new way.  To  strive to capture something of the soul of Ponty, one has to consider the history of the place and the character of the people.  Then, when one has a whiff of all this, to go out and capture it somehow on film is a marvelous challenge that one could return to again and again, each time seeing something different, each time appreciating another layer of this ordinary and sacred place.
It seems that our faith involves a similar practice: if photography helps us learn to see without a camera, faith helps us learn to see the tangle of who we are and how this very mix is embraced in the grace of God.
I remember David Marshman and Zelda and other long-time residents of Pontypridd remembering their childhood with fondness.  And while their circumstance on the Graig was not defined by material affluence, it was punctuated by a sense of true community where children were looked after by the village and neighbours knew each other and gladly offered a helping hand.
As High Street gives way to shopping malls and outlet stores, Pontypridd is not alone in suffering the loss of community.  Loneliness and isolation remain one of the defining characteristics of our advanced, affluent and developed Western society.  By and large, we have good schools, roads, homes and material goods, but grow increasingly apart from each other.  Neighbours rarely know each other's names let alone when a helping hand is needed.  In an important way, I hope the Picturing Ponty project helps build bridges of connection – between the generations, those in the church and outside, those with different postal codes and political or religious orientations.  I wonder if you are planning on taking the show on the road and hanging some photographs in the schools or a bank or two in town or in the historic museum or in the reception hall at St. Catherine's or Temple Baptist or the Muni Art Centre or the Library or Clwb-Y-Bont?
The central photograph on your website beautifully depicts a red phone booth in the foreground and the famous bridge of Pontypridd in the background.  Perhaps the Picturing Ponty project can be just that: a way of bridging relationships and communicating what matters most about this unpretentious, proud and enchanting place.
Dan Chambers