Saint David's Uniting Church
& Castle Square URC
Minister: Rev. Dr Phil Wall
Tel: 01443 300345 Mob: 07855090360
Website: www.stdavidsuniting.org.uk
Admin email: office1.sduc@gmail.com
5th June 2022
Today, whilst other Platinum Jubilee celebrations are going on across the UK, at St. David's Uniting Church and Castle Square URC, we are thrilled to be hosting the following:
10:45am, Gelliwastad Road – This morning, Revd Ray Vincent will be leading our morning worship as we reflect on Pentecost, mark the beginning of Pride month, and welcome our guests from the Independent Office for Police Conduct who be joining us for refreshments and shared stories after the service.
The service will be live streamed and available later on YouTube https://www.youtube.com/channel/UC1ftWuXHexnfFdo1FKwXBZA
2pm – Castle Square – Phil leads Castle Square's Jubilee service, followed by a celebration afternoon tea.
5-7pm – Gelliwastad Road. Join us for a couple of hours for games, football, and fun as we welcome friends from the local community and raise a few pounds for Christian Aid. The Wales v Ukraine World Cup qualifier will also be screened. Please bring a game if you would like to and some finger food to be shared
Also today at 7.30am and 7.30pm on BBC Radio Wales – you can listen to  Celebration'- A service for the Queen's Platinum Jubilee –  which was recorded at Castle Sq with Phil and Jan taking part and led by Beverley Humphreys.
§●§●§●§●§●§●§●§●§●§●§●§
Church Family and Pastoral News
We include this in the news sheet to inform our prayers.
We continue to hold Stephen and the members of Cerys's family and all who loved her in our prayers as they wait to say their final farewell to her. Once the funeral arrangements have been finalised, we will let people know.
We think of those who are waiting for hospital appointments and those struggling with the side effects of new medication.
We remember those who have difficulty in joining us for worship because of transport or mobility issues.
Birthdays

We know of three people who are celebrating their birthdays this week, they are – Stephanie Hills – Monday 6th, Alison Jones and Simon Walkling – Saturday 11th.  However you choose to celebrate we hope you have a good time.
Good News
Both Martha and Gill Miller are much improved and are looking forward to joining their friends for the Jubilee Service and Celebration tea this afternoon.
Hello to Sue Salmon who is receiving her first newsletter and sermon today. We hope you're reading this with a smile in your new home in Ty Gwynno, Sue!  And speaking of new homes, John and Jean Davies shared words of thanks for the Birthday and New Home wishes from the church when Phil went to visit them at their new pad this week.
§●§●§●§●§●§●§●§●§●§●§●§
Next Sunday
10:45am – join us on zoom for our shared St. David's Uniting/Castle Square zoom service where we will be reflecting on what the parables have to say about the Church and God's kingdom, today!
A service will also be held at Gelliwastad Road for those who prefer physically gathered worship.
§●§●§●§●§●§●§●§●§●§●§●§
Worship group – 10th June, 10 – 12 noon. Victoria room.
In order to share the gifts of the congregation and enable a wider participation in the planning and delivery of our services, a group will be meeting monthly to discuss all things worship! From next month onwards, this will take place on the first Friday of the month but due to the bank holiday weekend, June's gathering is this coming Friday. All are welcome to join us. Snacks will be provided!
§●§●§●§●§●§●§●§●§●§●§●§
Upcoming Dates for the Diary
During May, The Ransack Dance Company rehearsed in the church hall for their new performance – 'Us and Them' –  It is an ambitious double-bill production of athletic contemporary dance and breath-taking live music. It will  be staged at the Parc and Dare theatre at 7:30pm; on Tuesday/Wednesday 14/15th June – tickets – £10 adult; £8 concession. Speak with Phil if you're thinking of going.
The chapel is celebrating 325 years as a registered place of worship! The celebrations on June 25 and 26, will include live music, talks, activities and worship, with a marquee, stalls and refreshments. You can also book a free ticket  to visit the historic cottage next to the chapel. Click here for more details.
§●§●§●§●§●§●§●§●§●§●§●§
URC Big Day Out 2022 ~ Saturday 25 June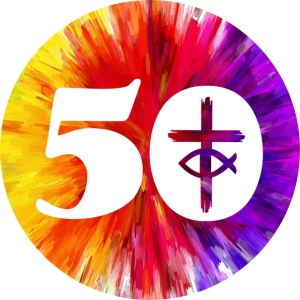 The URC National Synod of Wales' Big Day Out has been adapted from a physical get-together to a hybrid one, it will flow as follows:
10.00-10.30 Online worship
11.00-15.00 Westminster College in Wales –
Gathering in a church in the Swansea area – all churches across the Synod are welcome.
Bible Study and Informal discussion on:
What is Jubilee in the Bible? God's Vision, Alison Gray
What was God saying through Covid? Robert Pope
Changing Landscapes; (Re)creating pastoral links post-Covid, Peter Ball
Jesus and Jubilee, Alison Gray
19.30-20.00 Online Drop-in session
20.00-20.20 Online Evening prayers
More details to come
Being Church in the New Landscape
Westminster College are running in-person workshops at 3pm, in City URC, Cardiff June 26, to explore church life and inspire us in Walking the Way. These workshops are different to those on Saturday 25 June. Each workshop is free and lasts for approximately 90 minutes. .  Find out more here.
§●§●§●§●§●§●§●§●§●§●§●§
Handmade Cards
Handmade cards will be available after today's service. Colleen has been very busy, there is a great selection
Large cards are £2 and small are £1.50.  ALL proceeds go to church funds – It's well worth taking a look!
§●§●§●§●§●§●§●§●§●§●§●§
Thought for the Week

In the middle of difficulty lies opportunity.
Albert Einstein